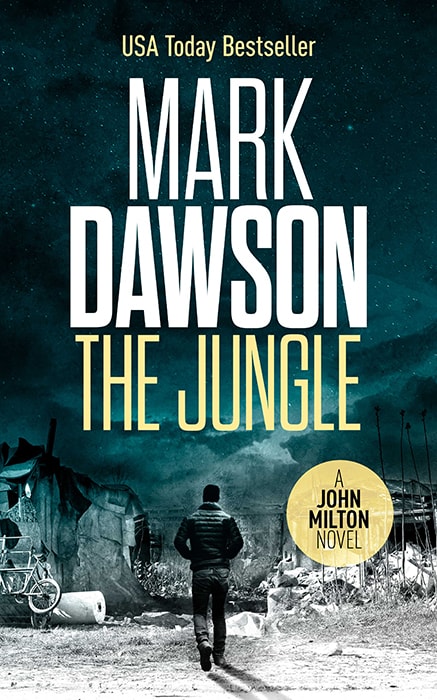 The Jungle
An assassin haunted by his past. Two young refugees out of their depth and in need of his special talents.
John Milton is no stranger to the world's seedy underbelly. But when the former British Secret Service agent comes up against a ruthless human trafficking ring, he'll have to fight harder than ever to conquer the evil in his path.
After Milton meets a refugee who lost a sister to people smugglers, he travels through war-torn Libya and the murkiest parts of Italy and France to get the girl back. As enemies watch his every move, Milton confronts a group of Albanian pimps and smugglers so dangerous, they could easily make this mission his last.
Other books in the John Milton series
Save money with the John Milton boxset
Reviews

The Jungle is one of the most compelling reads ever in this genre.
Amazon Customer
---

He puts a human face on victims of all these horrible contemporary problems without sinking into sentimentality.
Marley Greiner
---

 I read straight through, without being able to set it down, the same as I have done with ALL of Mr Dawson's books! GREAT JOB! 
cuteesmiles
---

This is a terrific saga and I highly recommend it.
WD Walls
---

John Milton is addictive.
judy
---