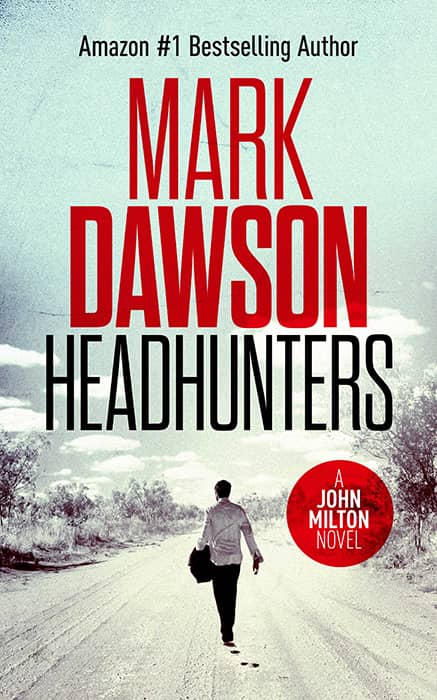 Headhunters
Bury your enemies, and bury them deep.
John Milton thought he was done with Avi Bachman. The most dangerous man he's ever known has been incarcerated in Angola, the brutal Louisiana prison. Inmates rarely leave Angola. Once you go in, the only way out is in a box.
But Bachman is no ordinary prisoner. He was an assassin for the Mossad, and he has favours to call in.
Milton is in the Australian outback with an old friend and his flirtatious kid sister, looking for a summer's peace to put his troubled mind to rest. But Bachman has other plans. He thinks that Milton killed his wife, and now he wants revenge.
From Australia to Israel, from Hong Kong to Croatia, here is the conclusion of this brutal chapter in Milton's life. The two headhunters are on a collision course, and only one of them will walk away.
Other books in the John Milton series
Save money with the John Milton boxset
Reviews

If you like excitement and nail-biting adventure, get this book!!
Janice Mann
---

Gut-wrenching suspense. Endless action.
BigDrumDaddy
---

Another winner from Mark Dawson. So exciting and full of suspense.
kindlefan
---

I started reading this book in the evening and I couldn't go to bed until I finished it!
Rachael Mann
---

If you like a book you won't want to put down and will be sorry when it is over you will enjoy this one.
Mac Blair
---