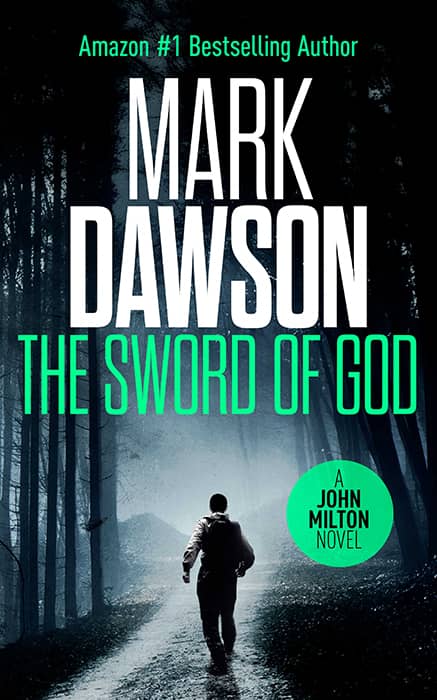 The Sword of God
A man called Milton walks into town… On the run from his own demons, John Milton treks through the Michigan wilderness into the town of Truth. He's not looking for trouble, but trouble's looking for him. He finds himself up against a small-town cop who has no idea with whom he is dealing, and no idea how dangerous he is.
But Milton is double crossed and badly injured. Unarmed and alone, he flees into the remote Porcupine Mountains with a posse on his tail. His enemies thought they could hunt him down. That was a mistake and, where Milton is concerned, one mistake is all you get.
Other books in the John Milton series
Save money with the John Milton boxset
Reviews

Action that keeps you turning pages, until the final end. I cannot praise this writer enough.
4reddogs
---

As always, Mark Dawson grabs you and holds you and takes you for a terrific ride.
Spy Guys and Gals
---

Riveting. I was up all night following John Milton through all his adventures.
kindlefan
---

Mark Dawson has hit another home run. Thanks for the thrills.
Bookworm Sandy
---

Get in a good comfortable place start reading and HOLD ON UNTIL THE END. You won't put it down.
Kindle Customer Ward
---