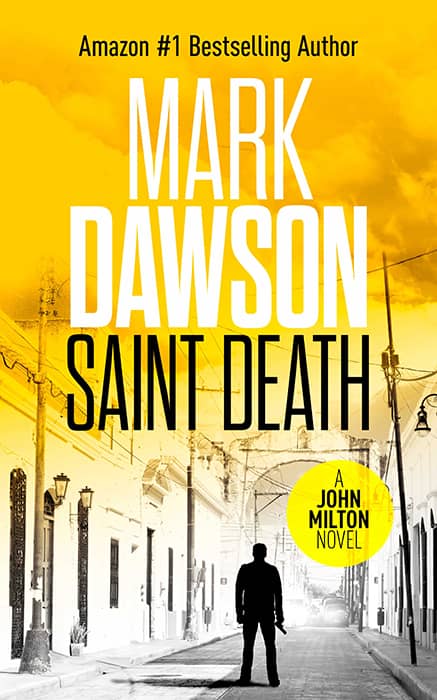 Saint Death
John Milton has been off the grid for six months. He surfaces in Ciudad Juárez, Mexico, and immediately finds himself drawn into a vicious battle with the narco-gangs that control the borderlands. Milton saves the life of an idealistic young journalist who has been targeted for execution. The only way to keep her safe is to smuggle her into Texas. Working with the only untouchable cops in the city, and a bounty hunter whose motives are unclear, Milton must keep her safe until the crossing can be made.
But when the man looking for her is the legendary assassin Santa Muerta – Saint Death – that's a lot easier said than done.
Other books in the John Milton series
Save money with the John Milton boxset
Reviews

Action-packed, a real roller coaster ride with characters that are compelling and real, Mark Dawson's John Milton is as real as bad-ass heroes get.
Scott B Allen
---

The whole series is well worth reading. The books are hard to put down.
Jim Kornmehl
---

Excellent, fast moving read. Excellent character development.
RGB
---

Mark Dawson hits it out of the park with the third John Milton book. Saint Death was amazing!
CM Thomas
---

Every single book is a masterpiece of suspense, intrigue and flat out action.
Kindle Customer
---