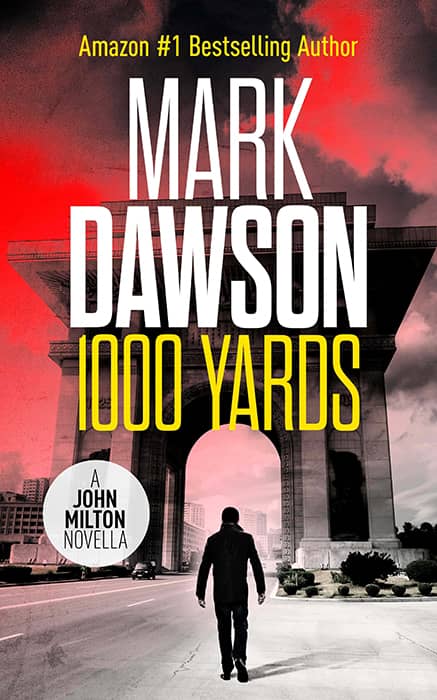 1000 Yards
Meet John Milton. He considers himself an artisan. A craftsman. His trade is murder.
Milton is the man the government sends after you when everything else has failed. You wouldn't pick him out of a crowd but you wouldn't want to be on his list.
In this dip into his case files, Milton is sent into North Korea. With nothing but a sniper rifle, bad intentions and a very particular target, will Milton be able to take on the secret police of the most dangerous failed state on the planet?
Also included: the first chapter of the first full-length Milton novel, THE CLEANER.
Other books in the John Milton series
Save money with the John Milton boxset
Reviews

Outstanding. I will read everything this author has written.
KOBAM
---

Mr. Dawson an artisan. His medium? Amazing stories! This story held my attention from page one!
Dixie P
---

Good writing and excellent characters. So believable you wonder if it's based on a true story. 
Kindle Customer
---

Finally found the series I've been looking for. Highly recommended
Michael W. Layne
---

Wow, wow, wow! Clever, fast writing, clever play on emotions, great job.
Kacmor
---