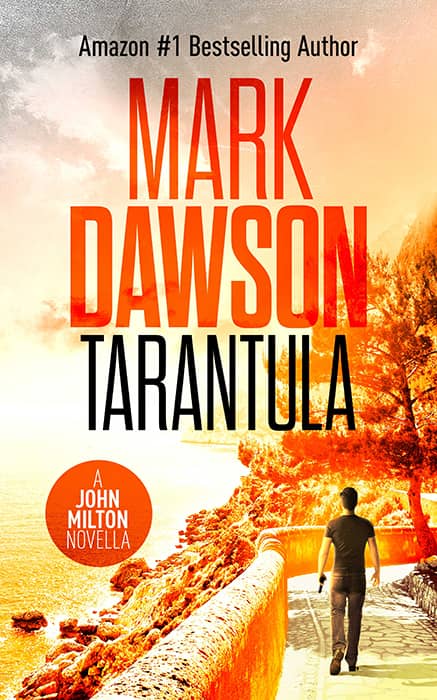 Tarantula
Meet John Milton. He considers himself an artisan. A craftsman. His trade is murder. Milton is the man the government sends after you when everything else has failed. You wouldn't pick him out of a crowd but you wouldn't want to be on his list.
In this second dip into his case files, Milton is sent to Italy to investigate the death of a colleague from Group 15, the secret assassination squad that liquidates those considered to be impediments to the furtherance of British interests. Milton discovers that the agent was involved with the Camorra, the powerful Mafia clan that controls the territory from Naples to the tip of the Italian boot. He identifies the assassin as a man nicknamed Tarantula. Now Tarantula, and his boss, are entries in Milton's ledger. And all debts need to be paid.
Also included: the first chapter of the first full-length Milton novel, THE CLEANER.
Other books in the John Milton series
Save money with the John Milton boxset
Reviews

John Milton at his best. Cool calculating and deadly efficient.
Dave M.
---

This is what I want to read, exciting and evocative storytelling. Couldn't put the down once I'd started.
Dave
---

Crisp writing, great detail, and fast action. A winner.
D. Beach
---

As always I HIGHLY recommend this book, this series, and especially this author!
Mitcht
---

He makes every character of every book come to life. Great action mixed with human conflicts. Great author, great books!
tom vdamour
---