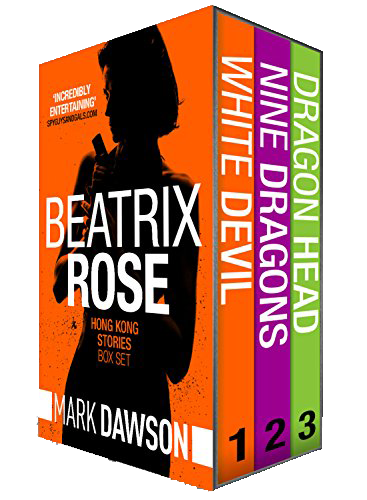 The Hong Kong Stories: A Beatrix Rose Thriller
Beatrix Rose has been betrayed. Her husband has been murdered and her daughter, Isabella, has been abducted. She flees to the Hong Kong underworld to plot her revenge.
Those who wronged her will pay, because Beatrix is the most dangerous woman you've ever met. She was an assassin for The Firm, the beyond top secret agency that did the dirty work for the British Secret Services.
And you know what they say about payback…
Beatrix has found work in the Hong Kong underworld. But when she has a difference of opinion with her employer, the ruthless Mr. Ying, she finds herself in a headlong flight for justice against a man with no scruples.
Alliances are formed and broken. Friends become enemies. Enemies become friends. And nothing is what it seems.
Can Beatrix save herself and her loved ones in the face of insurmountable odds?
This three novella box set is the first full volume of Beatrix Rose's HONG KONG STORIES. It includes WHITE DEVIL, NINE DRAGONS and DRAGON HEAD.
Other books in the Beatrix Rose series