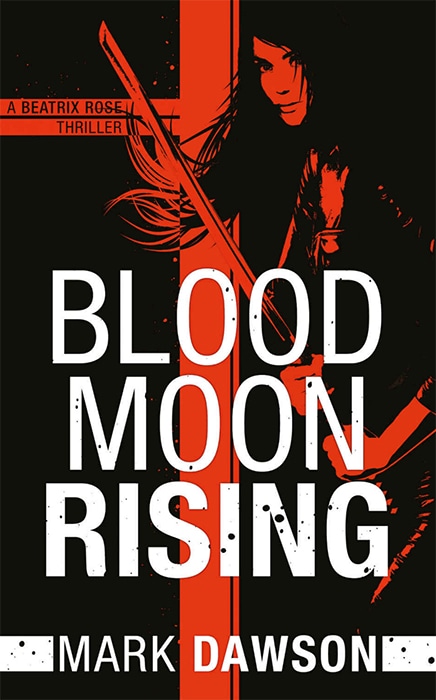 Blood Moon Rising
Ten years ago, Beatrix Rose headed an off-the-books hit squad to carry out the dirty work of the British government. When she discovered that the commander of the squad was corrupt, he sent five of his assassins to rub her out. But they failed. Bad mistake.
There were six names on Beatrix's Kill List. Two have been accounted for, and she has number three in her sights. But Bryan Duffy is in Iraq, surrounded by mercenaries, and there's no easy way for Beatrix to get to him and no easy way to get out.
Strap in for Book Two of Mark Dawson's heart-stopping, bestselling Beatrix Rose trilogy.
Other books in the Beatrix Rose series
Reviews

This book is so intense that I had to ration my reading time. I found myself holding my breath as I read.
Amazon Customer
---

I loved this book. Mr. Dawson has nailed it. Beatrix Rose is the person you want at your back when things go bad.
Kindle Customer
---

This is a terrifically satisfying book. …great characters, interesting locations, and lots of action. I couldn't put it down.
Rachael Mann
---

Started reading this book on Sunday night and didn't put it down until I finished it. Great book. Thoroughly enjoyed it.
Paul Quish
---

This is a very fast-paced story and very powerfully written.
S Vose
---