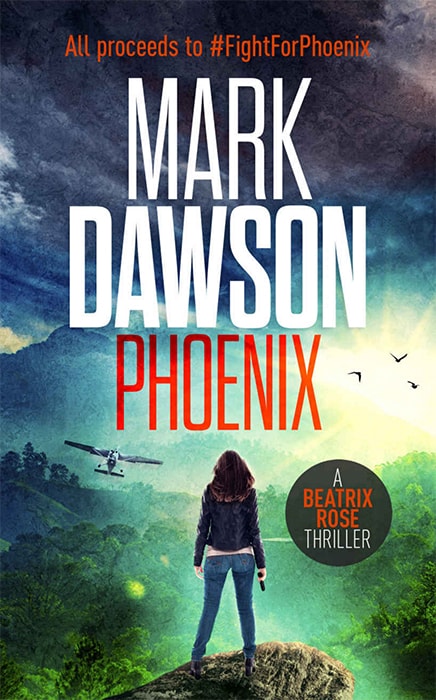 Phoenix
She does Britain's dirty work, but this time she needs help. Beatrix Rose, meet John Milton…
Beatrix Rose has a knack for making the British government's problems go away. When the assassin is sent to Venezuela to track down a missing scientist, she meets a contact who knows the lay of the land: none other than John Milton…
As the state-sanctioned assassin and the special forces soldier team up in South America, they'll do more than capture a missing scientist. They'll discover a secret that will change Beatrix's life forever…
Phoenix is a short story that unites two landmark thriller characters in a single tale. If you like ruthless assassins, fast-moving plots, and Jack Reacher-style action, then you'll love USA Today bestselling author Mark Dawson's latest short.
Buy Phoenix to witness the thrilling team-up today!
All proceeds from Phoenix will go to fund breast cancer treatment for superhero mother Emma Johns and her family.
Other books in the Beatrix Rose series
Reviews

This novella is pure excitement at the highest level and it so stands by itself.
WD Walls
---

I am quickly running out of superlative adjectives with which to describe my enjoyment of Mark Dawson's ability to write thrillers!
Doug
---

A cracking good read and a good deed to boot!
Dustin T. Sharp
---

Mark Dawson once again creates magic and fire and draws you in from the very first paragraph.
Lynn
---

Dawson continues to show why he remains one of the top writers of this genre. 
Kindle Customer
---