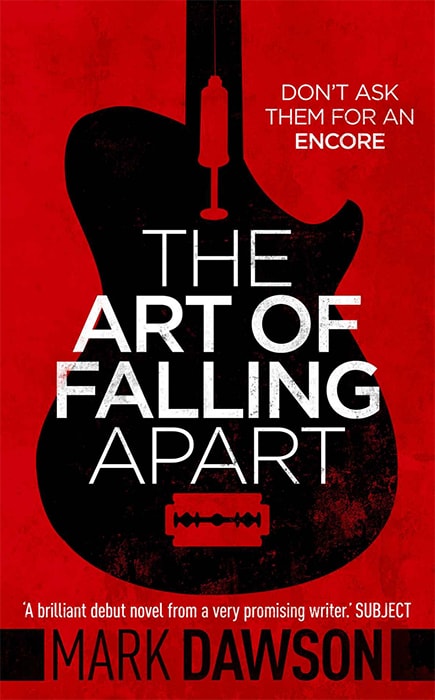 The Art of Falling Apart
Already translated into multiple languages, Mark Dawson's previously best-selling tale of sex, drugs (and rock and roll) makes its Kindle debut.
A story of greed, duplicity and death in the flamboyant, super-ego world of rock and roll. Dystopia have rocketed up the charts in Europe, so now it's time to crack America. The opening concert in Las Vegas is a sell-out success — but secret envy and open animosity have begun to tear the group apart.
The lead singer, Vid, is on a roller-coaster of self-indulgence and egomania…Jared, the lead guitarist, resents being shouldered out of the limelight…Spin, the warm-up DJ, just cannot resist dangerous extra-marital adventures…nor can their manager, Alex, resist the lure of personal gain that greed and duplicity could bring him.
Then one of them dies, in an apparent accident, and there begins to unravel a chilling saga of dark emotions, cynical manipulation, and murderously ruthless self-interest.
Whether you are a vinyl junkie or you watch the pop world in fascinated horror, you will find The Art of Falling Apart as bewitching as the world it depicts.
Other books in the Stand Alone series
Reviews

I never anticipated enjoying this book so much! Fantastic. Simply fantastic. Definitely recommended for anyone interested in a little thrill.
Phil G
---

Great read, really enjoyed this book.
Kori
---