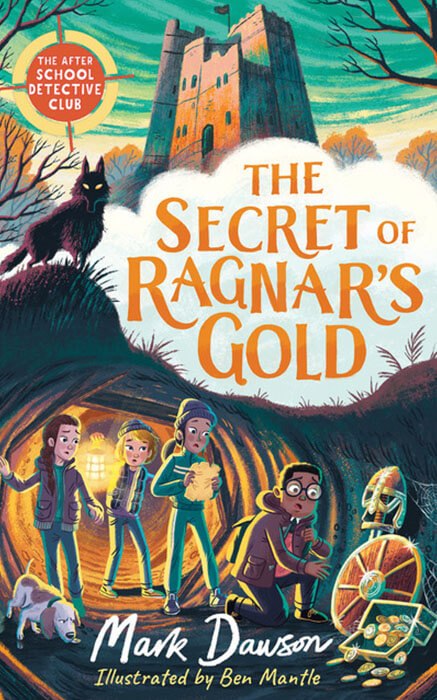 £6.99
The friends can't believe their luck when they get the chance to stay in a castle for their Easter holidays.

The castle is everything they had hoped for, with a moat and an ancient burial mound that gives it an air of mystery. But things are not what they seem and a treacherous discovery in the grounds reveals a 300-year-old treasure map.

The race is on. The After-School Detective Club is in pursuit of Ragnar's gold – a hoard of treasure said to have been buried by a Viking warrior and guarded by his demon hound… that is, unless someone else gets there first.