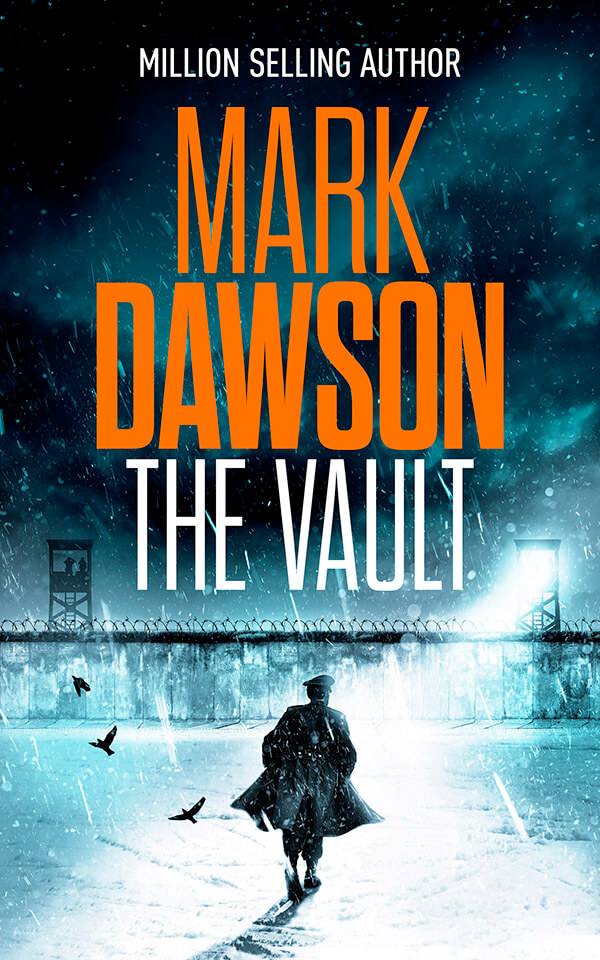 THE VAULT
A desperate agent. A petty criminal. An audacious plot.
When Harry Mackintosh is called upon to exfiltrate a valuable asset from East to West Berlin, what could have been an intelligence coup becomes an international embarrassment. Mackintosh's men and his lover are killed by the East German secret police in a brutal crossfire and he barely escapes with his life. He flees to the West and promises himself that he will have vengeance.
Mackintosh is the head of Berlin Station but he doesn't have the staff to compete with the Stasi. He returns to London to plead for the resources to fight back. But instead of the seasoned operatives that he needs, Mackintosh is given a single man: Jimmy Walker, a petty criminal with a record for robbing banks.
Mackintosh takes Walker to Berlin and sets in train an audacious plan that will see them both on the other side of the Wall. Mackintosh and Walker face off against Karl-Heinz Sommer, the Stasi general known as die Spinne – the Spider – a man known for his brutality and ruthlessness.
The plan is already a longshot, and then Walker learns of the riches that Sommer stole from displaced Berliners in the days after the Wall was constructed. Will Walker follow orders or will he find the prospect of the Stasi gold in Sommer's secret vault too tempting to ignore? Will Mackintosh have his revenge or will he become another fly caught in the Spider's web?
With ambiguous loyalties, clashing agendas and danger beyond measure, these two men will struggle to form a team. But in a battle as unequal as this, the unexpected might be the best strategy that they have.
Other books in the Group Fifteen series