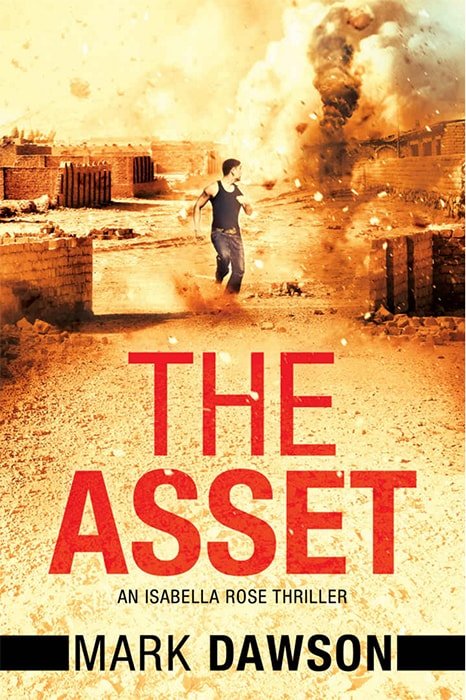 The Asset
Isabella Rose, the Angel, is used to surprises, but being abducted is an unwelcome novelty. She's relying on Michael Pope, the head of the top-secret Group Fifteen, to get her back.
When ISIS get involved, the situation becomes even bleaker. Isabella's abductors are in turn abducted, and she finds herself trapped in Raqqa, the capital of the self-styled caliphate.
Meanwhile, Pope has problems of his own: a new danger has emerged from the shadows and is threatening both him and his family. His only option is to head for the war-torn border of Turkey and Syria—a murderous, lawless place where potential enemies lurk around every bombed-out corner. Pope knows that he is risking everything to find Isabella, but finding the Angel is not a choice—it's a necessity.
The Asset is the second part in a continuing story involving Isabella Rose that started with Act I: The Angel. The story will be continued in Act III.
Other books in the Isabella Rose series
Reviews

What a roller coaster of excitement as the adventure unfolds. Can't wait for the next book in this excellent series.
WD Walls
---

Mark Dawson continues to write "gold". The "Asset" keeps you on the edge of your seat throughout the entire book.
Kindle Customer
---

The Asset opens with a bang - a big bang! I can't think of a book I've read whose intro chapter was a gripping and nail biting as this. When I grow up I want to be Isabella.
Marley Grenier
---

Incredible!!! Non-stop action. Another must-read thriller from this author.
Betsy
---

Isabella Rose rocks! Great read! Excellent series
Amazon Customer
---